ARTafterDARK is the museum's monthly art party dedicated to promoting a vibrant arts scene in our community. Entering its fifteenth year, each ARTafterDARK event attracts over 1,500 of Honolulu's trend-setting crowd, providing sponsors with exclusive, targeted, marketing opportunities.
In exchange for a tax-deductible sponsorship contribution, sponsors receive VIP access, on-site activation, social media and online cross-promotional opportunities. Sponsors can choose from a variety of monthly themes inspired by museum exhibitions and programming. Events are coordinated by our talented events team and enhanced by a dynamic group of ARTafterDARK committee members.
To learn more about becoming an event sponsor, please contact Maggie Engebretson at (808) 532-8785 or mengebretson@honolulumuseum.org.
Special thanks to our year-round partners:
ARTafterDARK is presented by Hawaiian Airlines Bank of Hawaii World Elite Mastercard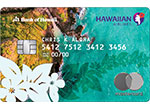 Free Spirits Mobile Bartenders



Chef David Passanisi and Team EAT